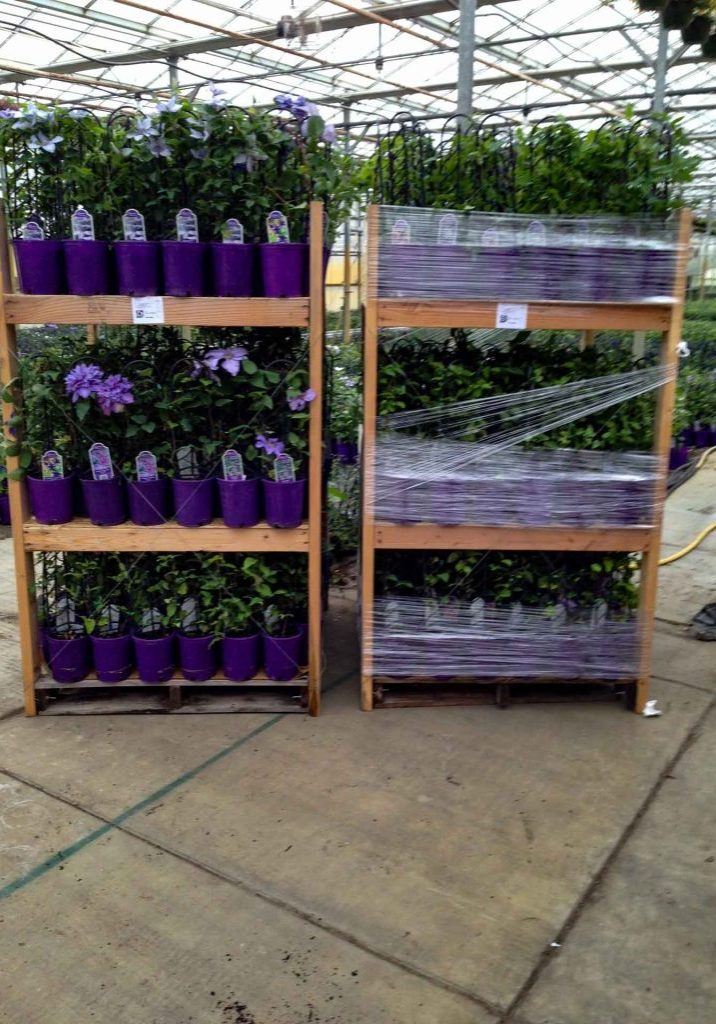 Let Us Grow Beautiful Clematis for Your Retail Store
The pallet freight rate is estimated at $1.00 to $2.00 per plant.  (175 plants per pallet).  We look for the best shipping rates.
We will deliver within a 75-mile radius, $80.00 for delivery of first (100 plants).  Add $15.00 for each add'l cart delivered on the same day.  (100 plants minimum for delivery).
175 plants per unit.  Must order full pallets for shipping.  No partial pallets are allowed.
One Gallon Plastic Lock-On Trellis
6" x 22.5' - Shipped in case of 100
Saves time and labor
Easy handling during production and transportation
Heavy-duty plastic construction made in the USA
Easy clip-on trellis (also easy for customers to remove with just a click)
Clips on most injection molded and coextruded pots (needs plastic lip)
Easy carrying - use the trellis as a handle to carry or hang.
Use for all kinds of Vines, Clematis, Morning Glory, Thunbergia, etc.
The new plastic design saves on freight cost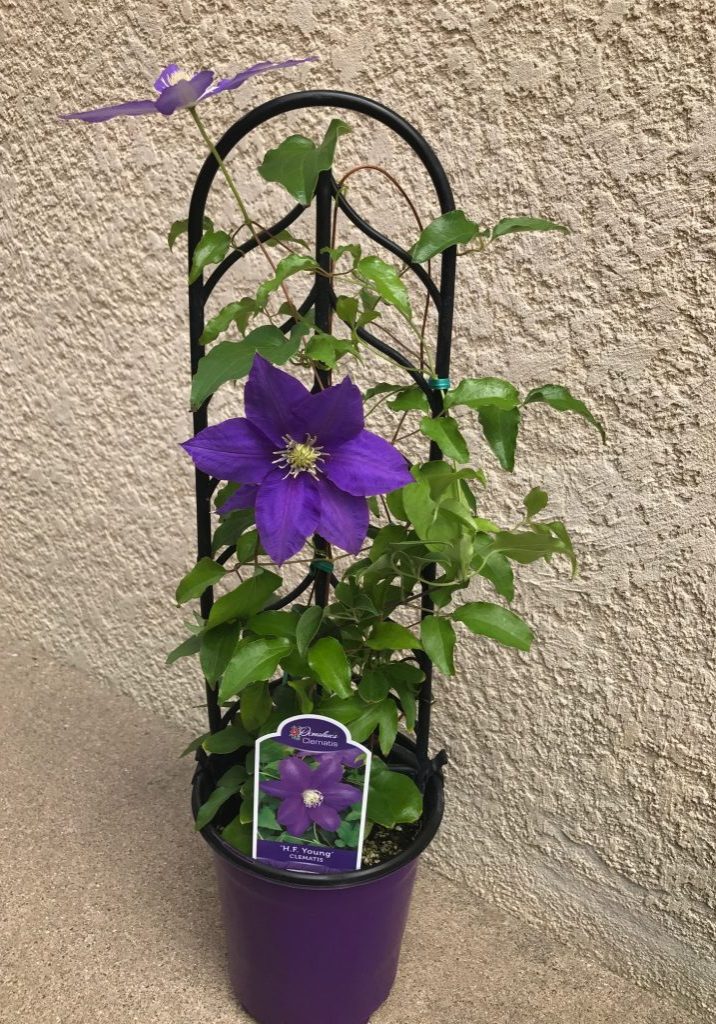 Retail/Wholesale Inquiries
For retail or wholesale, please fill out the form below. Please provide the following information and we will get back to you with the results you are looking for regarding Clematis. The material you send us is not shared or sold to anyone else. Your confidentiality is assured.